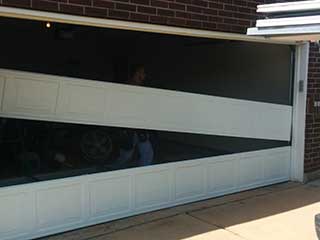 Nothing lasts forever and as a matter of fact when it comes to garage doors, the need of their replacement can be really pressing at times. Some might last for decades and some might get seriously damaged in the between years and need replacement much sooner. Some doors need to be replaced entirely and some partially. In any case, when the time comes, having expert technicians by your side for garage door replacement is of the essence.
Actually, the technicians of Garage Door Repair Ringwood won't only replace the panel but any part of the mechanism. When the cables or springs are broken, you can rely on our immediate replacement services. When your safety is at stake due to malfunctioned sensors, you can count on our garage door sensor replacement service.
We Replace Doors, Windows, Cables, Openers and Any Part
We always stay close to the needs of our clients. That's only one of the reasons why people trust our garage door repair services. We take a good look at your true needs and assist you with any technical matters, which might confuse you when you are trying to find the proper door. We can place an order for you from the manufacturer of your own choice and get you the best panels, frames or repair parts. We're extremely accurate when we replace the door or when we're called for garage door window replacement. We make sure both doors and windows are well installed and sealed.
Our teams also specialize in garage door opener replacement and show great attention to the little details that will ensure the safe operation of the new electric garage system. We replace doors and their components manufactured by any brand. After all, we're experts in Liftmaster replacement and can replace all Genie opener systems as well. We replace doors made by Stanley, Craftsman and any other brand as well as broken parts. The professionalism of all technicians at our company is guaranteed. We also ensure quality work, punctuality and immediate response to emergency problems. Call us if you need garage door replacement! Let's make an appointment today!